Lurrie Bell Young Man's Blues The Best of The JSP Sessions 1989-1990
CD Released: October 26, 1999
Label: JSP Records
Format: Mp3@320




These sides, recorded with four different bands (three of which contain family members) between 1989 and 1990 offer a portrait of Lurrie Bell, the awesomely talented guitarist, and the songs of Carey Bell at his best. Lurrie unfortunately fits the term "tortured artist," but in all of these sessions he was on fire, burning it up inside the band context and in his solos. This is the sound of modern Chicago blues without the slick trappings of the 21st century. Bell's writing and ability to lead a band here are unquestionable and his style, derived from and indebted to but not burdened by Buddy Guy, are in full flower. Take a listen to "Going Back to Louisiana," "Everybody Wants to Win," or "Crosscut Saw," and be blown away. It should also be noted that these sessions were actually cut for the JSP label and not licensed, as so much of their other material is.

Tracklist:
1. Everybody Wants to Win
2. Smokin' Dynamite
3. Second Hand Man
4. Crosscut Saw
5. Teenie Weenie Bit
6. Cadillac Assembly Line
7. Lurrie's Shuffle
8. Reconsider Baby
9. Ghetto Woman
10. 1215 W Belmont
11. I'm Your 44
12. Going Back to Louisiana
13. Everybody Wants to Win.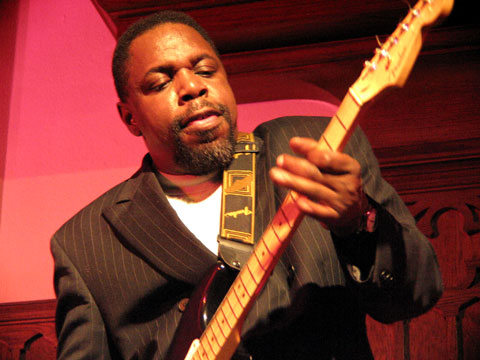 Lurrie Bell guitar,vocals with

Tracks 1-2 (Greater London Radio, 1989):
Richard Studholme: guitar
Jack Hills: piano
Julian Taylor: bass
Geoff Nichols: drums.

Tracks 3-6 (Soto Sound Studio, Chicago 1989):
Steve Bell: harmonica
Tyson Bell: bass
James Bell: drums
Pete Allen: guitar
Carey Bell: vocals & harmonica (3).

Tracks 7-10 (Burnley Blues Festival, April 1990):
Steve Bell: harmonica
Tyson Bell: bass
James Bell: drums
Lucky Lopez Evans: vocal (9).

Tracks 11-13 (Strawberry Studio, Stockport 1989):
Norman Beaker: guitar
Lenni: saxophone
Dave Bainbridge: keyboards
Chip O'Connor: bass
Tim Franks: drums.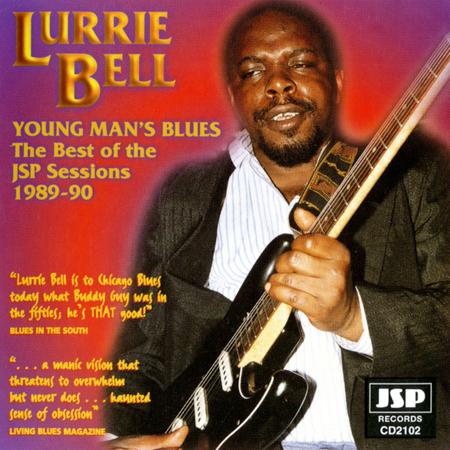 CD Cover