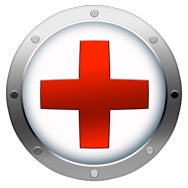 Description
-----------------
It will let you import your iPod's content back into iTunes in no effort.

TuneAid is a powerful and easy to use iPod recovery solution that can help you restore the contents of your iPod within a few clicks.

Here are some key features of "TuneAid":

· iPhone and iPod Touch compatible even without Hard Disk Mode
· Non-Geeky interface, TuneAid is dead simple to use without sacrificing powerful features
· One click import in iTunes
· High speed Incremental Backups
· Highly tuned anti-dupe function
· Detailed Copy Stats lets you precisely know if something went wrong
· Many fields supported, such as Play Count, Skip Count, Rating, Last Skipped, Date Added etc.
· Recovers your Playlists with track order preserved
· Player, search and filtering a click away
· Auto detection feature, just plugin it in!
· Highly customizable preferences lets your transfer the fields your really need
· Special floating copy status window lets you minimize TuneAid and keep an eye on the copy process

Requirements:

· iTunes 8.2
· All iPods, iPhones and iPods Touch supported

Installation
----------------------
1 - After downloading the file extract it using winRAR or similar program
2 - go to TuneAid v3.3+Serial folder and run setup file
3 - Use the serial and email in txt file to register

Enjoy !
Be with girlfriend ................ !