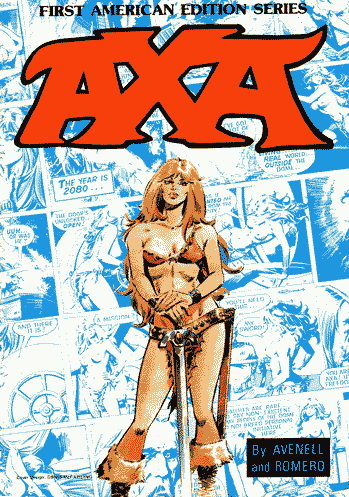 A X A (daylies)
FIRST AMERICAN EDITION SERIES 1-8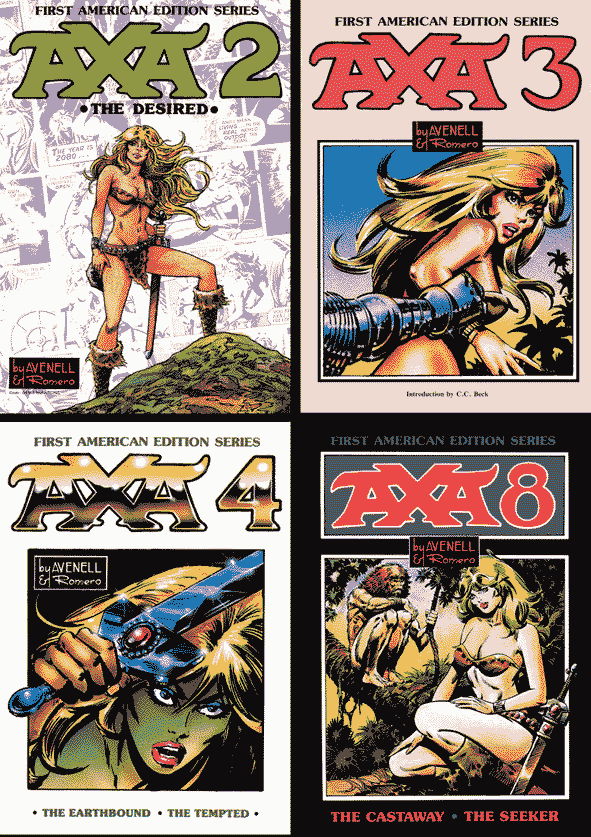 AXA is the title of a newspaper comic strip featuring an eponymous lead character, which was published in British daily tabloid The Sun from 1978 to 1986. It was written by Donne Avenell and drawn by the Spanish Enrique Romero.

Commissioned by The Sun in 1978, the series was designed as a daily three-panel adventure strip. The strip proved highly popular but the Sun suddenly cancelled the strip midway through a story in 1986.





Romero returned to draw his previous series, Modesty Blaise, but also took AXA to the American company Eclipse Comics, who published a two issue series of all-new adventures, though this time with much less nudity and Chuck Dixon as writer. Another comic book version of AXA was later produced for the Swedish comic book "Magnum". All the strips from The Sun have been reprinted in trade paperback format. A film version of the strip was announced in 2005.

(from Wikipedia)